Sunday Worship
We hold one all-age-friendly morning service at 10.30am, with Communion taking place on the first Sunday of every month.
This is a lively, contemporary service at which we aim to create space for God to be at work; this can be through healing, prophecy, prayer and personal testimonies.  We do not take a collection during our services, but invite you to place your gift for the work of the church in this town and beyond on a plate nearby the welcome table.  Our local uniformed groups are invited to attend and participate in major festivals within the christian calendar including Christingle, Christmas, Easter, Harvest and Remembrance Sunday.
There is a Sunday School for children which takes place during the sermon/talk, with activities that are related to the teaching topic on that day.
Following the service refreshments are served at the back of church and there is plenty of time for chatting to both new and old friends.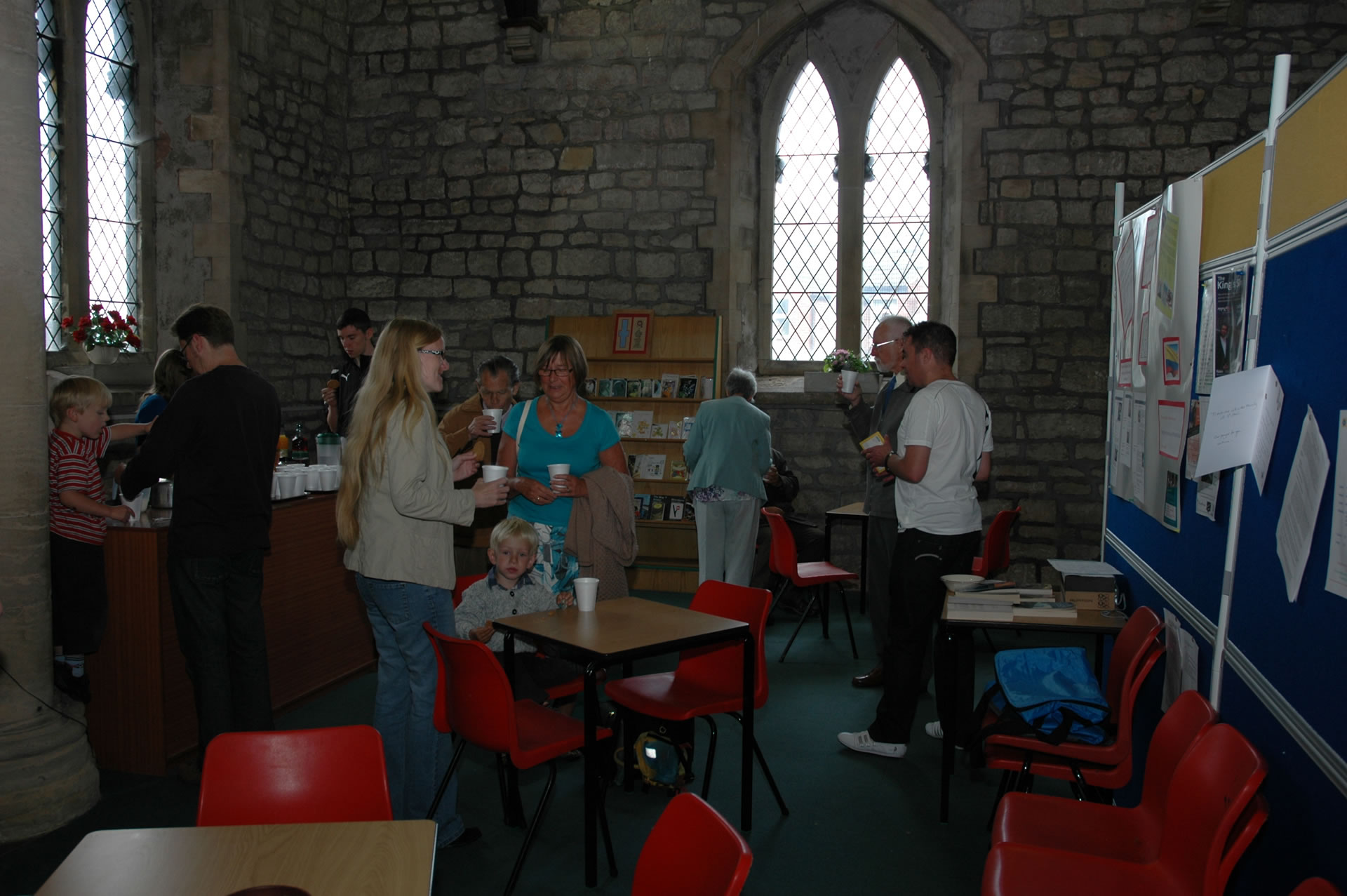 Sunday @ Six
We also hold an informal service every second Sunday at 6pm lasting around one hour.  All are very welcome to come and join in praise and worship, discussion, prayer and fellowship.  There is usually a short film/dvd and refreshments are also served.