Overseas mission
We support two overseas missions, both of which involve members of St John's.
Sandra Merriman in Uganda: St John's member Sandra Merriman has been working in Uganda for more than 17 years; we are committed to supporting her financially. When she occasionally comes back to Worksop for a break Sandra usually gives the church an update on the progress of her work during the Sunday morning service (see picture below).  Sandra is joint director of Youth With A Mission in Uganda.
To read Sandra's June newsletter click here.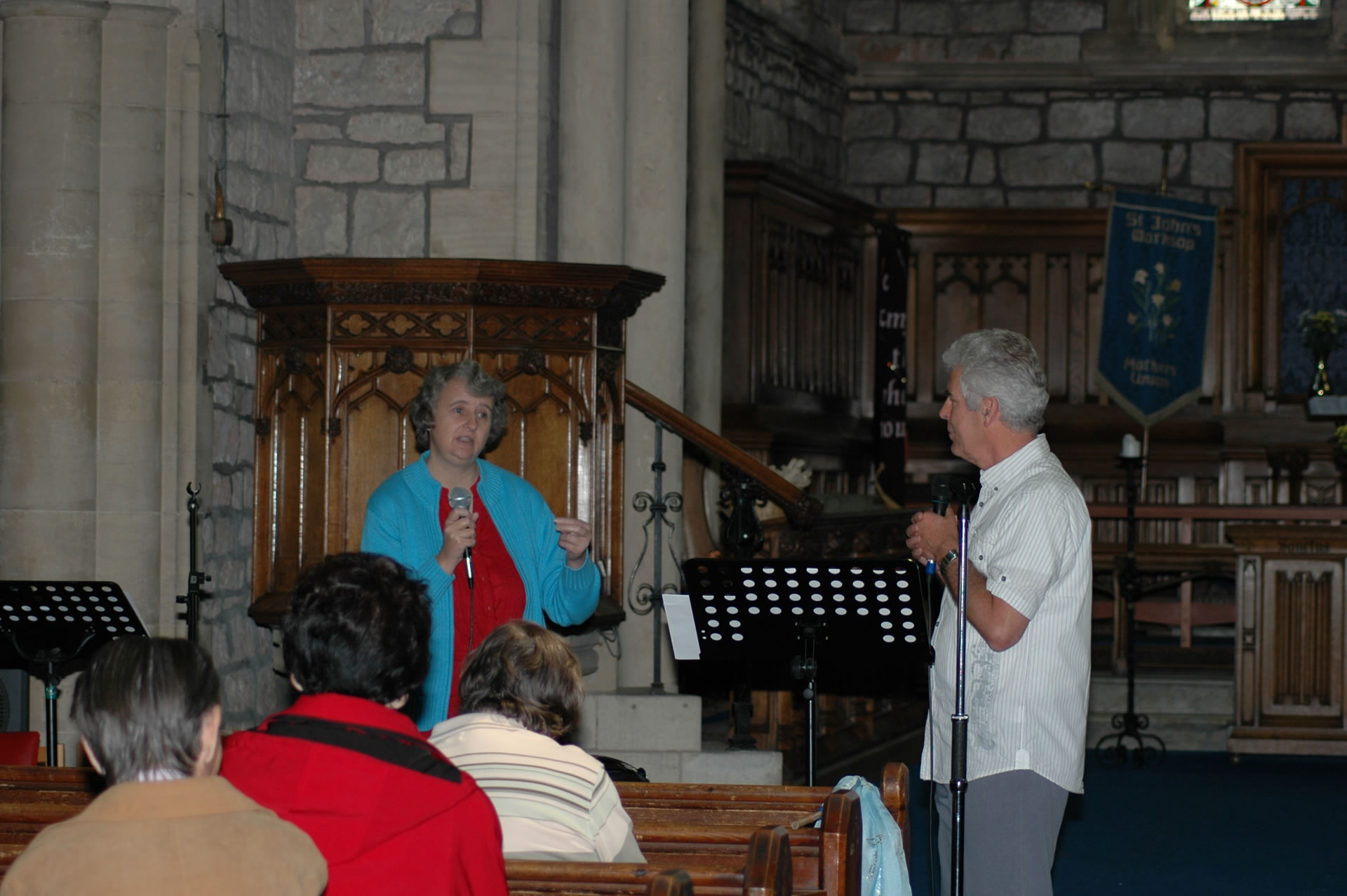 Richard and Janet Land
Richard and Janet Land are St John's members who have had links with the Far East for many years. They are now UK representatives for a school and orphanage in the Philippines, and spend several months working there each year.  On their return back to Worksop and St John's they often give a talk and slideshow on what they have been doing.